Radio Television Suisse - Espace 2 - Nez à nez - Jérôme Leuba l'air de rien- 19.11.2016 - Podcast
Current show
battlefield #116 / mass memorial
installation, 2016

in

"Open End"
Cimetière des Rois, Genève

15.09.-30.11.2016

opening: 15 sept / Quartier des Bains
.................
..............................
battlefield #120

sculpture vivante, 2016
in
Walk on the Public Site
.perf
Samedi 17 septembre de 10 heures à 18 heures, de la Place de la Fusterie à celle du Molard
www.waopa.ch
Durant les heures de grande affluence dans les rues basses, de la place de la Fusterie à celle du Molard, vous pourrez être les témoins d'un événement ordinaire qui pourrait complètement vous échapper.
A partir de territoires conflictuels, les oeuvres de Jérôme Leuba explorent et révèlent la présence de rapports de force tout en jouant avec nos représentations stéréotypées et conditionnées par la sphère publique. Avec son travail de sculptures vivantes, l'artiste dissimule des scénarios tirés de l'ordinaire qui s'infiltrent dans la réalité, souvent à l'aide de longues temporalités d'exposition. Ces situations qui semblent familières ou insignifiantes basculent alors vers un «déjà-vu» plus étrange.
..........................
..................


battlefield #98 / the program
video, 2'45'', 2014
in

"NO WALK, NO WORK"

Centre d'Art Contemporain d'Yverdon-les-Bains
24.09.-04.12.2016
+

battlefield #115
sculpture vivante, 2016

durant le vernissage le 24 septembre / 17:00-19:00

website










battlefield #114
installation, 2016
in "Twisting Crash"
Romantso, Athens
Greece
21.10.-03.11.2016
Publications
Monograph (2013)
Jérôme Leuba
battlefield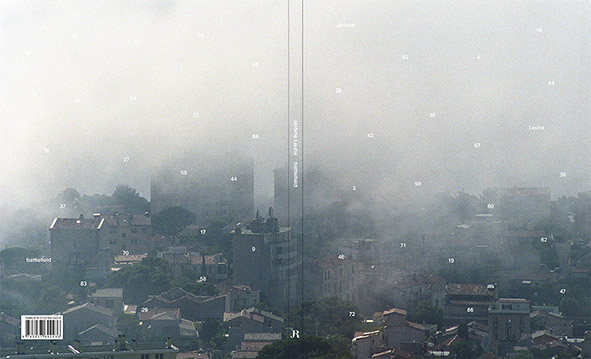 Texts:
Staging the (in)visible by Mirjam Varadinis
Conversation with Mathilde Villeneuve
The Welsh Rabbit by Jean-Philippe Toussaint
Edited by Fabrice Stroun, 112 pages, Design Gavillet & Rust / Piguet, Geneva
Edition English / French, Hardcover, 20,5 x 25,8 cm (relié)
Published by JRP|Ringier Zürich

Images 64 color / 3 b/w - CHF 38 / EUR 25 / £ 17 / US 35
Juin 2013, ISBN: 978-3-03764-243-6

Order:
Les Presses du réel (fr)
.................
Jérôme Leuba - battlefield #
only living sculptures 2008-2010
64 pages couleurs, hard cover toilée, texte Konrad Tobler. Collection. Atelier Schönhauser Berlin, FCAC Genève / 600 ex.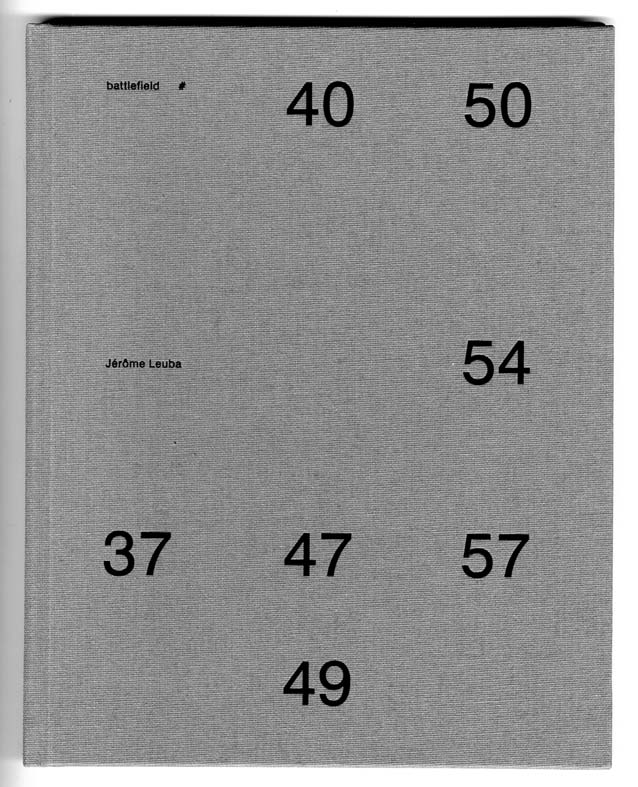 Last Collectif books / Catalogues
........
Exhibition catalogue
"Unsettling Green", ed. Marta Herford
Marta Heford, 2016
.............